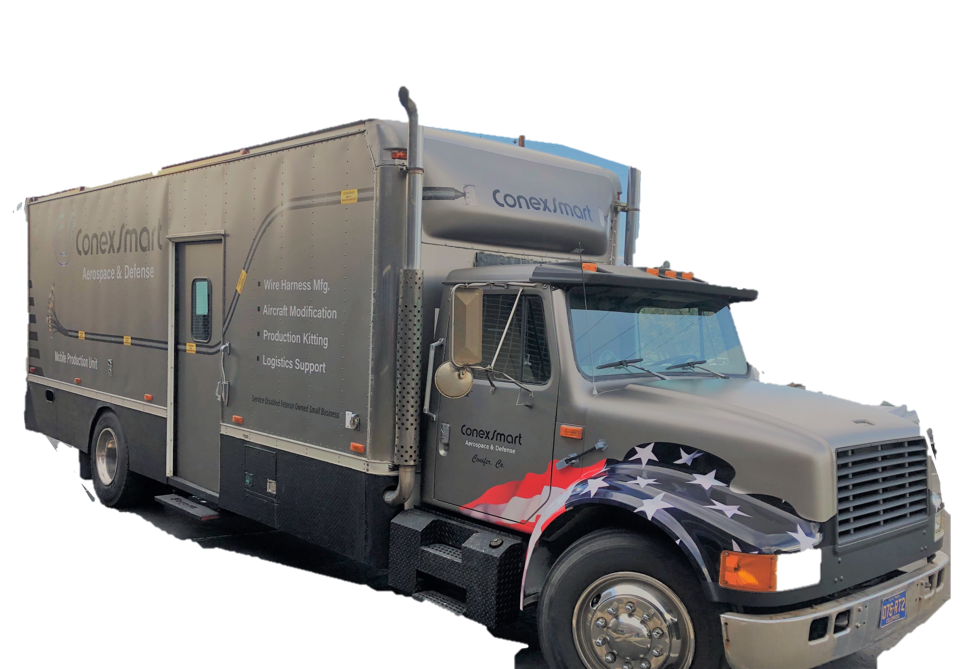 06 Mar

ConexSmart Launches Mobile Wire Harness Service

ConexSmart recently launched its industry-exclusive mobile wire harness facility – also referred to as RAMONA: Responsive And Mobile On-Site Assistance.

ConexSmart Chief Production Manager, Shawn Hitner says he and co-owners Keith Vierela and Kevin Beaulieu first discussed the idea over a year ago as a way to circumvent the time and budget implications of adapting to Engineering changes or redlines.

The idea came to fruition after receiving an overwhelmingly positive response from their customers after hearing about the idea. "It is common for our customers to submit ECO's which can add time and cost. By having a way for our team to be on-site at the customer facility, we are removing those factors and can respond immediately to their needs in a situation where being on time is critical to the end-user," says Hitner, "if we can shave minutes, seconds or days to help customers meet their timelines we will."

The ConexSmart team will be at the SOFIC conference in Tampa, FL May 11-14, 2020 where attendees can meet RAMONA first hand!